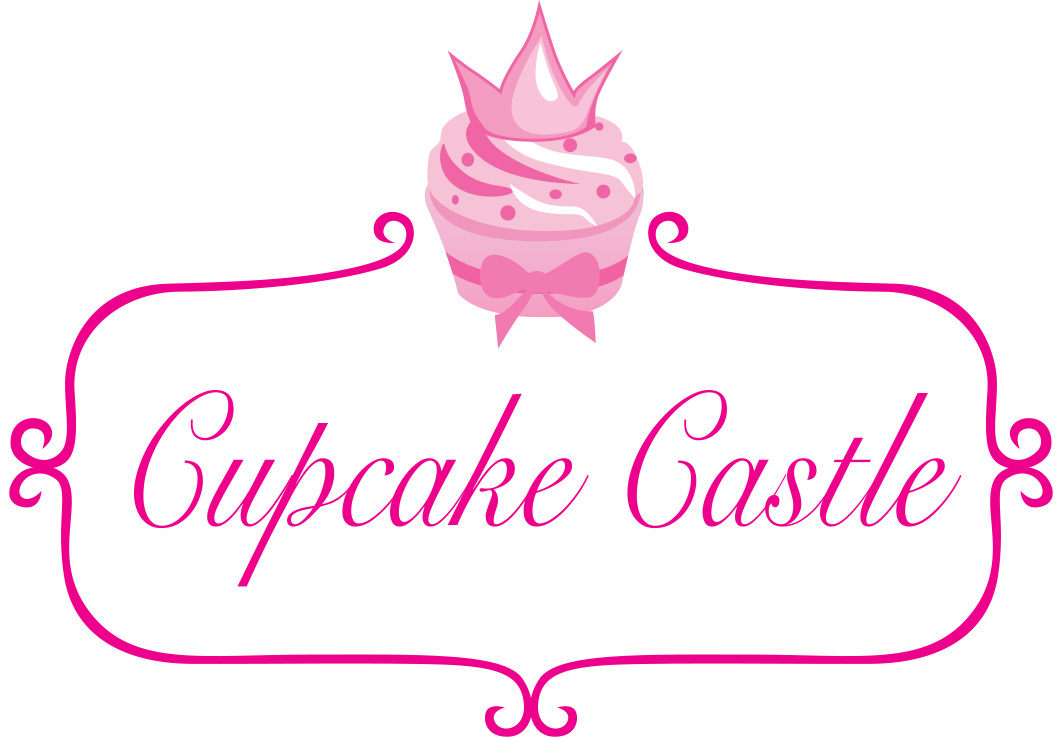 Cupcake Castle
117 Merz Blvd, Fairlawn, Ohio. One block east of Summit Mall.

Mon – Sat: 10AM – 4PM
Sun: Closed
Freshly baked cupcakes, cookies, cakes, brownies and more!
12 cupcake flavors available daily in our case plus many more flavors and dessert options available for special order.
Welcome to our Cupcake Castle
At our company, we believe that our customers are the heart of everything we do. Our dedicated team is passionate about meeting your needs and providing exceptional service. We're grateful that a significant portion of our business comes from repeat customers and referrals. We would welcome the opportunity to earn your trust and deliver the best in service and strive to build relationships and memories with each and every person that walks through our doors.
Cupcake Castle is more than just a business to me. It's a place where families can come together and create special memories. You don't need to go to Disney to have a magical experience. There's something incredibly fulfilling about seeing parents and kids decorate cupcakes together. It's a chance for children to express themselves and for families to celebrate any occasion, big or small.
That's why we offer walk-in cupcake decorating every day, as well as catering services for your special events. We want to be a part of your celebrations and help you make memories that will last a lifetime. So come on in and join us for some creative fun with our delicious cupcakes!
Thank you for visiting our website and for your continued patronage and support!
Decorating kits are fun for the whole family
The next time you need a fun family activity or girls' night idea, consider picking up a cupcake, cookie or cake decorating kit! Kits are available for all holidays – check our Facebook page or call for more info.
Or you can always stop by and decorate your own cupcakes in the bakery!
About Cupcake Castle
All of us at Cupcake Castle are very proud to share our delicious creations with you, your family and your friends! Our cupcakes are baked fresh daily while using only the finest ingredients. Opening our first little cupcakery in November 2011, we bring you a great new way to share traditions and create lifelong memories with your families, friends, and neighbors for years to come. Our belief is that family and friends place a very important part in our lives and in our hearts. (Share our cupcakes!)
Believe in yourself and never give up on your dreams! I can never thank my daughter enough for being my inspiration. Her attention to detail and passion is what drives me. She created the "Apple Pie" cupcake when she was 15 years old.
Celebrate Your Special Occasion with Cupcake Castle!
Our cupcakes and cakes are perfect for any event including baby or bridal showers, gender reveals, weddings, birthdays and corporate events.
On site birthday packages available in our party room starting at just $28 per person with Princess visits available on request. Call for details.
Cupcake decorating daily, offsite parties are available at an addition cost. Customized platters starting at $19.99. We offer custom cakes for all occasions – view our gallery to see some of our recent work!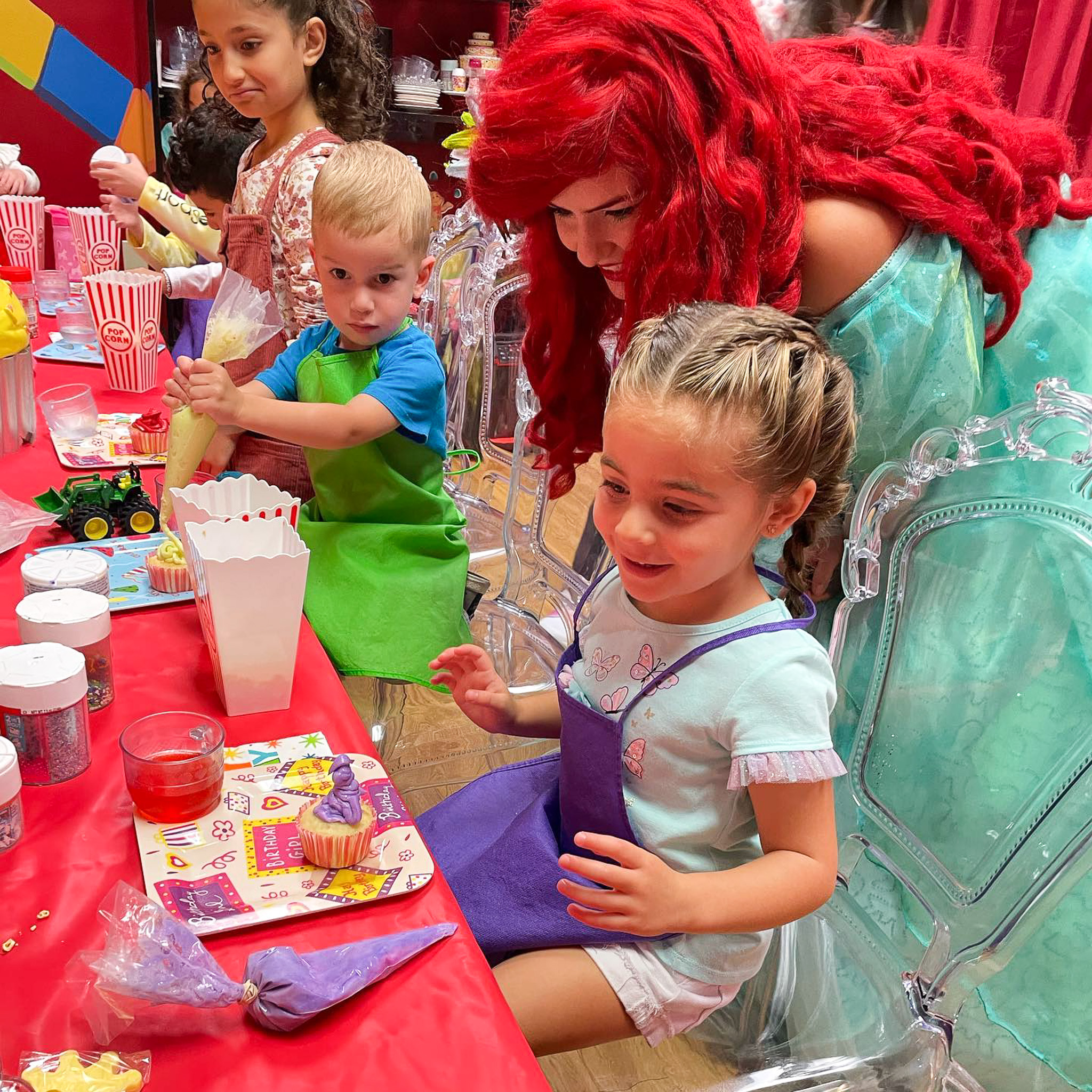 Sweeten Your Holiday Season
Christmas – Valentine's Day – Easter – Thanksgiving and every holiday in between. We have a wide variety of holiday inspired creations that will brighten your holiday season! Bring Cupcake Castle to your next holiday gathering!
Baked with Love and Purpose
Cupcake Castle proudly supports Akron-area schools as well as "The Make a Wish" Foundation and the Tiffany-Baumann Foundation for Breast cancer awareness.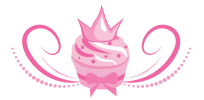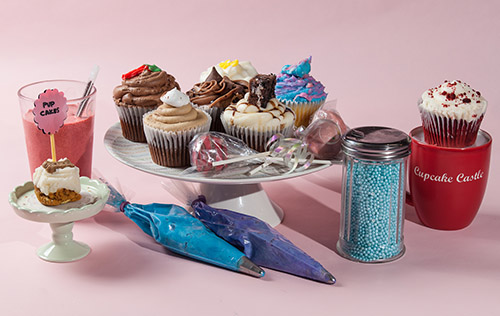 Parties
We love celebrations! We will send an e-mail for a birthday cupcake for your child or pet's special day.
You will receive 10% off on your child's birthday party or cake. Purchase a spill proof cupcake container and you will receive half price cupcakes for the life of your container.
Bring your kids in anytime to decorate their very own cupcake with unlimited sprinkles and icings. There's a special area for entertaining children with toys for boys and girls of all ages and an adult seating area for moms and dads to enjoy a cupcake and coffee.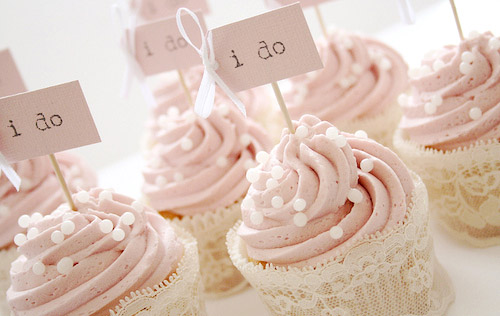 Weddings
Book a free consultation with our staff to bring your dream wedding desserts to life with custom cakes, cookies, cupcakes and more. 
What to bring to your consultation:
Color swatches and cake images to help with ideas for your perfect cake.
Contact us for more information.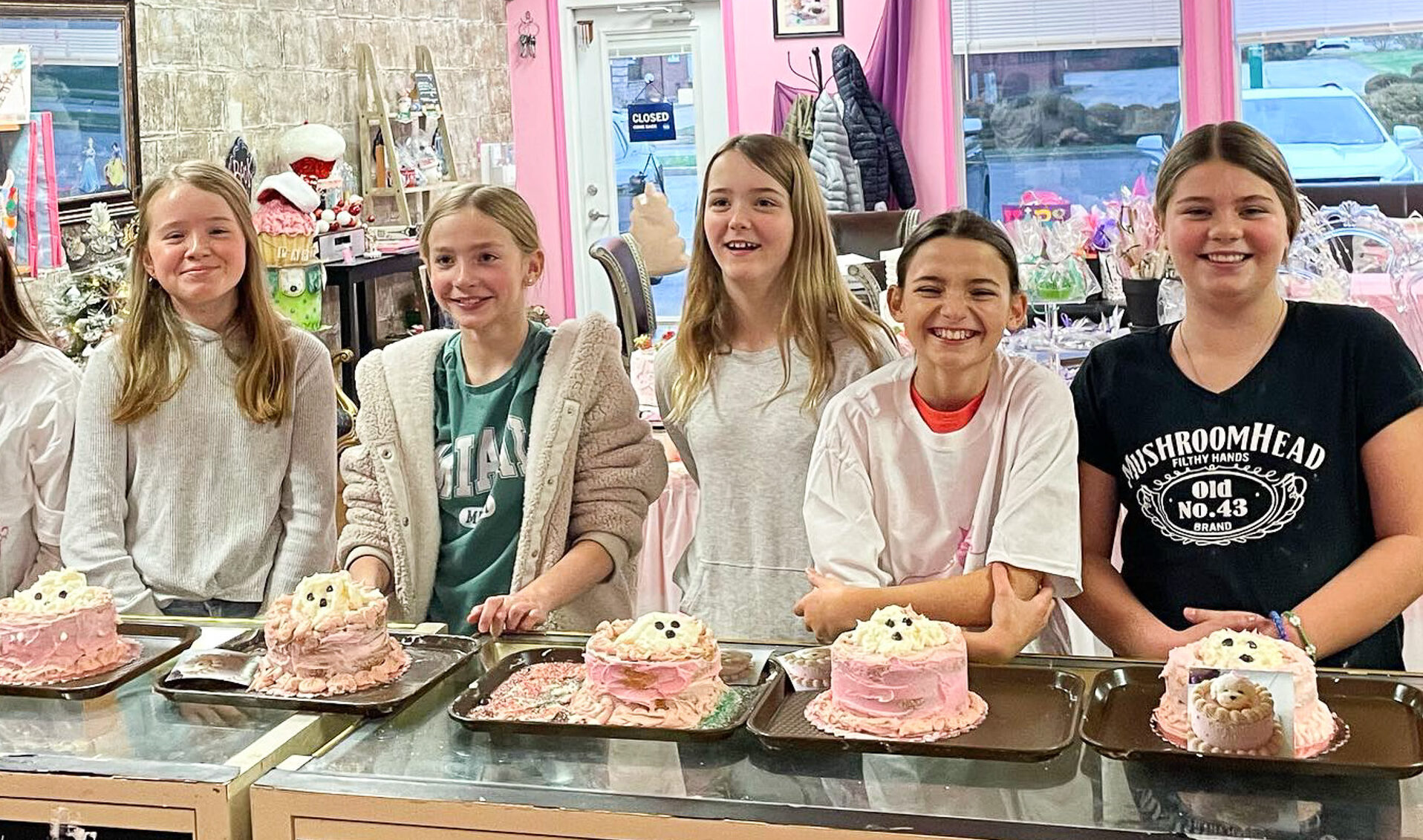 Special Events
Special orders are available for birthdays, baby reveals, baby showers, bridal showers, weddings, graduations and corporate events.
Let us know when you are planning your special day and one of our team members will be happy to assist you. Make a lasting impression by sending a beautiful arrangement of cupcakes or party platters to your clients, neighbors, employees, and family. We deliver and set up. Even if there isn't an event,…just because, is a good reason.
Due to our scheduling and demands, special orders of three dozen or more must be requested 24 hours in advance.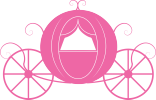 HOURS OF OPERATION
Mon – Sat. 10AM-4PM
Sun: Closed
ADDRESS
117 Merz Blvd, Fairlawn, Ohio.
One block east of Summit Mall.
Follow us on Social Media to see what we're up to!